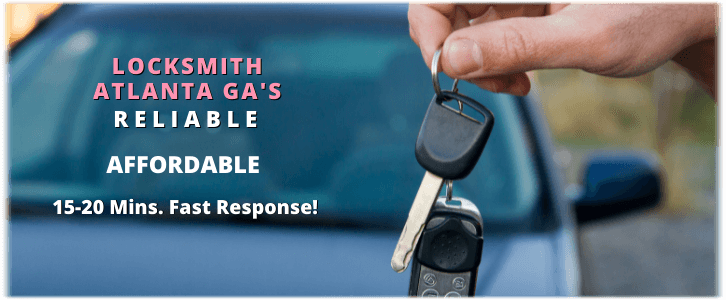 Have you lost your automotive keys? Over the past decade, we have provided fast, a mobile car key replacement to Atlanta, GA residents. However, our best feature is the cost. Rather than driving to the dealership and spending $250 on a new car key, we can provide the keys straight to your door at almost half the cost! Therefore, please call (404) 999-3908 for more information.
Near You – Reliable Auto Key!
Losing your keys is one of the most frustrating things a car owner can experience. We offer prompt, dependable key replacement services for various vehicle makes and models. You can rely on us for cost-effective and convenient services. Our highly-trained and professional car key replacement team are always ready to provide you with an additional keyless entry remote and any other keys you need. Further, we can assist you with whatever kind of vehicle you drive or where you are located in Atlanta, GA. Our advanced equipment covers Atlanta, GA, and the surrounding areas. If you need new keys, call us now.
Cheap Car Key Replacement
If you lose your auto key, the best car key replacement solution is to get a new one made immediately. Therefore, the next time your key breaks in the ignition, don't hesitate. Moreover, make the right decision and save time by calling a professional. We can save you up to 50% OFF what the dealer charges, even though not all cars are the same. Getting a new key for your car is easy by contacting a local Atlanta, GA provider at (404) 999-3908.
24-Hour Car Key Replacement!
Have you lost your car keys? Don't panic. Everything will be fine. People lose their keys daily; it's just part of life… Luckily, we're always here to help you, day or night! We are ready and available to serve you anytime. Therefore, your car key-cutting request can be made within 24 hours if you live in Atlanta, GA. Our main goal is to get you back on the road soon. Due to the seriousness of emergencies, we attach great importance to availability and prompt car key replacement response.
Choose a Service You Can Trust
If anything goes wrong, you want a technician who delivers your keys from a reputable company. Our mobile key service puts you at ease about broken car key repairs or losing keys at friends' homes. We are always here to help you. Hence, contact our team for the best car key replacement Atlanta, GA offers!